Surface preparation agent,
primer and sealant
Enhances the bond between substrates, tile adhesives, and waterproofing products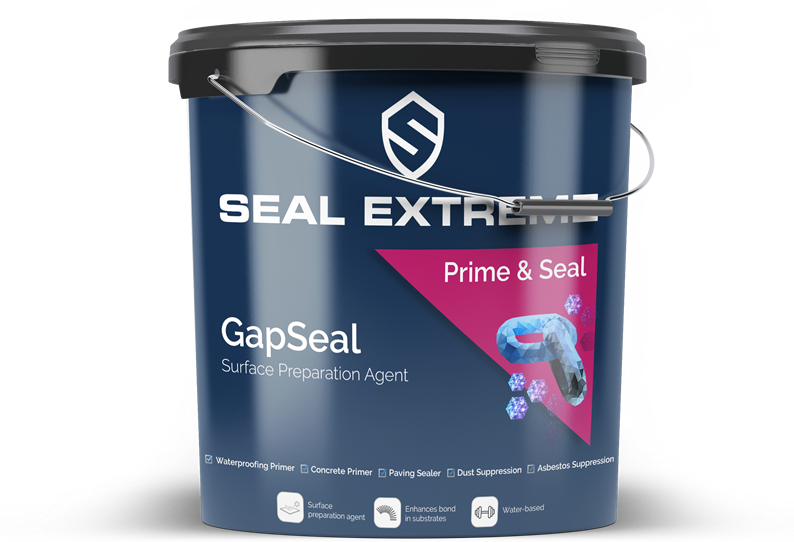 GapSeal is a water-based primer which enhances the bond between substrates, tile adhesives and waterproofing products. It is also an ideal primer for Seal Extreme NanoSeal.
MORE THAN A PREPARATION AGENT /PRIMER – IT SEALS & WATERPROOFS TOO!
1/ PREPARATION AGENT & PRIMER FOR WATER SEALING OR PAINTING
GapSeal prepares concrete, brick, or wood for the application of water-based water seals or paints.
2/ CREATES A WATERPROOF BARRIER THROUGH CAPILLARY ACTION
GapSeal penetrates concrete and brick (and other porous substrates) through capillary action to create an initial waterproof barrier before the application of waterproofers such as NanoSeal or ThermoSeal. GapSeal has a waterproofing effect on screeds and plasters when mixed into it. Works well as plaster key. Can be used in earth dam sealing.
GapSeal contains substrate substances such as asbestos fibers. It acts as a dust suppressor when diluted and sprayed onto gravel roads.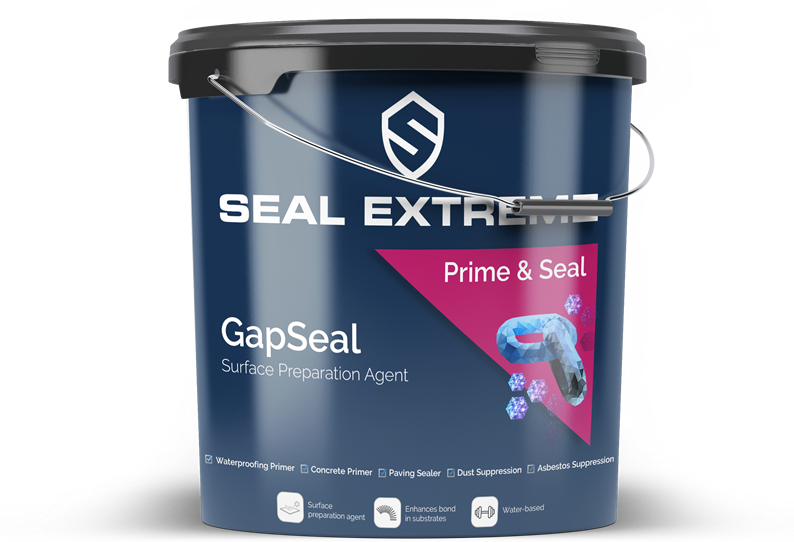 GOT QUESTIONS?
LET'S TALK.
We are focused on providing our clients with the highest
level of quality and excellent customer support.
GapSeal is very versatile and is mainly used to prepare surfaces for further sealing or painting (typically concrete, tiles, sheeting, and partitioning). It can be mixed into screeds or plasters to improve water resistance. Need to know more? Let's talk.
Find Out More