Harsh Liquid & Weather
Protective Coating
Protective coating designed to provide maximum protection against weather, water, acids, and alkalis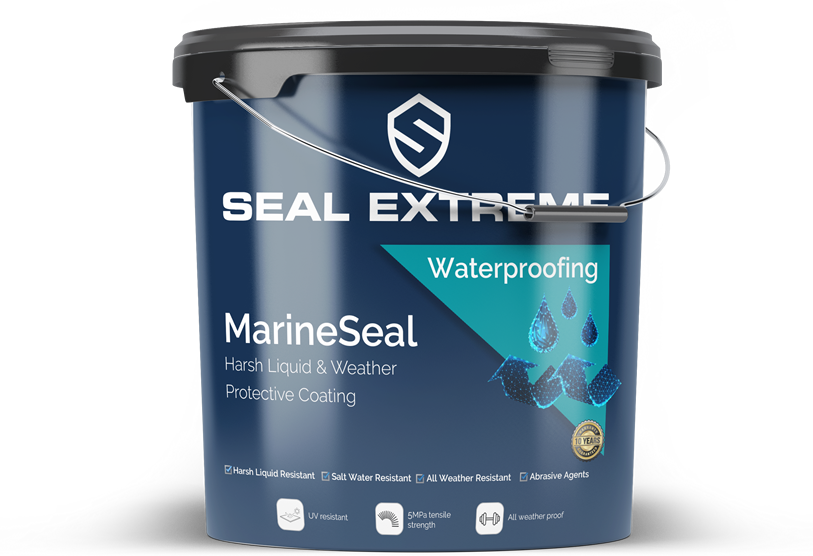 MarineSeal is a high-performance poly acrathane coating designed to provide maximum protection against weather, water, acids, and alkalis. Hard-wearing properties give superb protection in highly aggressive environments.
YOUR SOLUTION TO PROTECTION OF EXPOSED CONCRETE IN HARSH ENVIRONMENTS
1/ WITHSTANDS VARIOUS ACIDS AND SALTWATER ATTACKS
MarineSeal has been used successfully to withstand various acids and prevent its ingress into the substrate. It will also withstand saltwater attacks for prolonged periods.
2/ WITHSTANDS MECHANICAL WEAR AND TEAR
MarineSeal works well in trafficable areas where water sealing is required. Pedestrian traffic and shopping trolleys are a typical example of its use.
MarineSeal forms an extraordinarily strong bond with its substrate material such as concrete, wood, or steel. This is due to the nano-sized particles that individually bind to the substrate and to the other MarineSeal particles.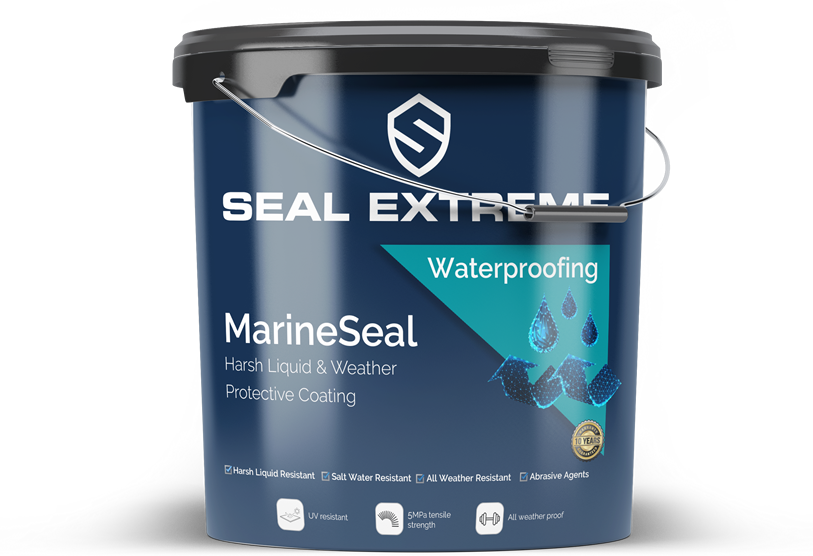 GOT QUESTIONS?
LET'S TALK.
We are focused on providing our clients with the highest
level of quality and excellent customer support.
MarineSeal has exceptional resistance to extreme weather conditions. It is non-toxic and environmentally friendly when dry since the harmful gasses evaporate during the curing process. To be applied with caution in non-aerated areas.
Find Out More