Fire retardant Paint & Waterproofer
Fire retardant paint & waterproofer that will seal roofs (concrete/tiles/sheeting), walls & floors.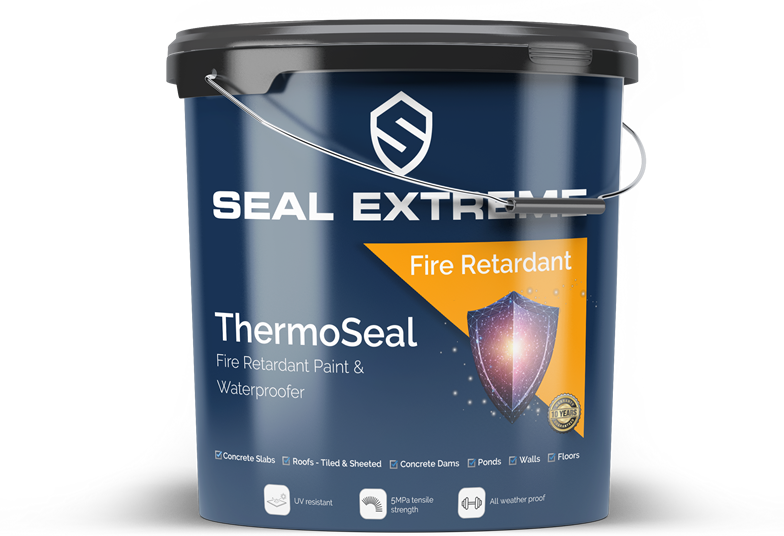 ThermoSeal is a waterproof and thermal insulated coating that can be painted or sprayed onto most surfaces. It functions as fire retardant when in direct contact with flame and can be used on concrete, metal sheets & roof tiles.
FIRE RETARDANT QUALITIES IN YOUR WATER SEALANT
ThermoSeal protects the substrate against high heat sources.
ThermoSeal reduces temperature peaks in under-roof areas.
ThermoSeal is an excellent water sealant with tensile strength, superior adhesive qualities and UV resistance.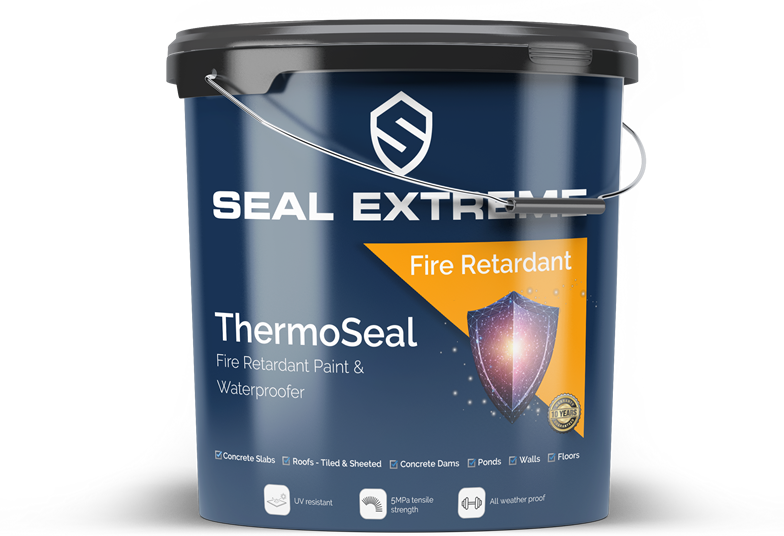 GOT QUESTIONS?
LET'S TALK.
We are focused on providing our clients with the highest
level of quality and excellent customer support.
MarineSeal has exceptional resistance to extreme weather conditions. It is non-toxic and environmentally friendly when dry since the harmful gasses evaporate during the curing process. To be applied with caution in non-aerated areas.
Find Out More